Croatia Travel Guide
Croatia is emerging tourist destination. When I think of Croatia, I associate it with: small, safe, sublime, pebbles, islands, sea, countryside. The country has over thousand islands, 8 national parks, 11 nature parks, over 6.000 km of coastline and seven World Heritage sites. From Paklenica climbing sites, … Read More...
Meet Frank
frank is simply frank. he moved from north to south because he likes sunny and hot weather. he cooks, he reads, he watches news, Read More…
Recent posts
This week in our Croatia Travel Tips series, we are sharing information on Croatia travel costs. Croatia is not a dirt-cheap destination any more. High season in Croatia is very short - basically only July, and August, … ...
Today we bring you something totally different than our usual posts. Paula and Gordy of Contented Traveller share with us a story about Australian classic dish - the Aussi pie floater. Enjoy it! There is nothing more … ...
Continuing with our Croatia travel tips series we hope to help you get the best from your holidays in Croatia. Every country has its cheap but good eateries. If you want to eat cheap but good in Canada, UK, Brazil or USA … ...
This week we've teamed up with Manuel Paljuh, a photographer from Porec to share with you images of green and blue Istria. From beautiful coastline and blue Adriatic to green rolling hills, olive groves and vineyards, … ...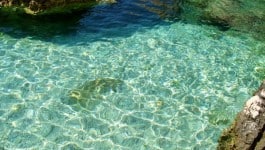 Simona, an Italian blogger from BagniDalMondo, visited Rabac last summer. And we were delighted when she accepted to share her experience of Rabac with us and our readers. The best part of blogging is getting to … ...
You love writing, you love travelling, and you would like to start your own blog. You just aren't sure where to start. We've already written a bit about what it means to be a blogger. And how we decided to start our own … ...