Restaurants in Novigrad are particularly good. I was kind of surprised, since Novigrad is one of the smallest resort towns in Istria. When it comes to food, Novigrad definitely beats Porec, Umag and even Rovinj. This is a mecca for the seafood lovers. Best restaurants in Novigrad base their menu on the fresh local produce and simple cooking techniques where the ingredient is a king. Frank loves dining in Novigrad.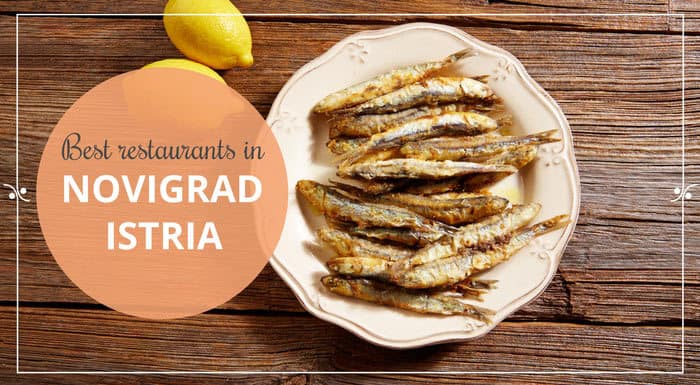 My favorite restaurants in Novigrad
Restaurant Damir & Ornella (Zidine 5, t: +385 52 758 134; Working hours: 12:00-15:30, 18:30-23:00; closed on Modays; http://www.damirornella.com;) Many would argue it is the best fish restaurant in Istria and some say that restaurant Damir & Ornella alone is worth a visit to Novigrad. Its offer is defined as Mediterranean sushi; fish is often served raw or marinated. Bear in mind it is a paradise for fish lovers. The owner puts on the show as he cuts fish in front of the customers – quite amazing if you ask Frank. Restaurant is situated in the center of the town, not far from the church.
Restaurant Pepenero (Porporela bb, Novigrad; t: +385 52 757 706 e: pepenero@pepenero.hr; Open daily from 12:00 – 15:00; and from 18:30-23:00; www.pepenero.hr): Another great restaurant in Novigrad. Restaurant has a premium seafront location and a superb seafront terrace. Restaurant is specialized in sea food and molecular gastronomy. Young chef Marin Rendic is considered one of the best chefs in Croatia.
Restaurant Cok (Sv. Antona 2, Novigrad; t: +385 52 757 643;) is a small family-run restaurant in Novigrad. Restaurant Cok prides itself in simple, genuine dishes based on fresh ingredients. Home-made bread, pasta and sweets, fresh fish and high quality olive oil are some of the dishes offered at restaurant Cok. Chef puts lots of attention to aesthetic of the plates served.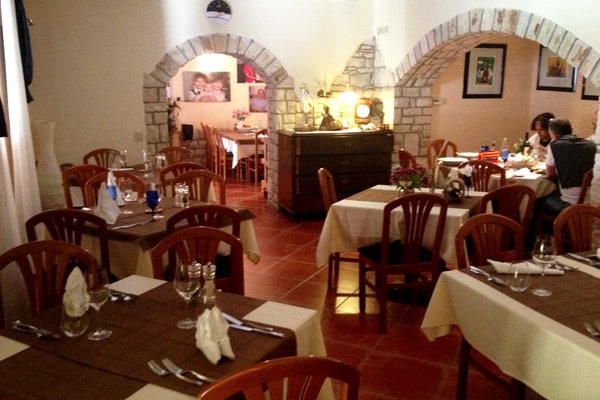 Restaurant Marina (Sv. Antona 38, Novigrad; t: +385 98 969 0492; e: dbursic75@gmail.com;) is an elegant fine dining restaurant located near Novigrad Marina. Restaurant Marina is a seafood restaurant. At restaurant Marina, you'll find elegant, yet unpretentious food, and friendly and attentive service. Lovely place, great people. It is voted #1 retaurant in Novigrad at Tripadvisor.