Excited to be visiting Croatia for the first time but don't know where to start? We have written an extensive Croatia Travel Guide that you should definitely check out. However, we also bring here our best tips for first-time visitors to Croatia, and for all who are open to our suggestions and want to experience a new and different Croatia.
Croatia is a great place to visit! Beaches, historical sites, natural wonders, incredible adventures, a good food scene, and lovely coastal towns – they all await you in Croatia.
Many first-time visitors are concerned about whether Croatia is a safe country or not. They don't know how many days in Croatia they need, or when is the best time to visit Croatia and where to go in Croatia. Worry not! Croatia is a safe country, very tourist-friendly, with a very low crime rate. So even if you are a solo female traveler, you will be very safe traveling in Croatia.
In this post, we share our tips for first-time travel to Croatia. We address some of the most common concerns, misconceptions, and general tips. Even if you've been to Croatia before, we hope you'll find some useful tips for your next vacation in Croatia.
First-time travel to Croatia: all you need to know if you travel to Croatia for the first time
So, you are finally visiting Croatia! Congrats! Although Croatia is one of the smaller countries in Europe, you will find many things to do in Croatia, many places to visit in Croatia, lots of beaches to enjoy, and lots of historical and natural sites to see.
Without further ado, here are our main tips and advice for those of you who plan to travel to Croatia for the first time.
Stay somewhere central
You can't visit the entire country in a week's stay. No matter how small Croatia might seem, the country is long, and from Umag in the northwest to Dubrovnik in the southeast, you'll need to cover 700 km. Besides, there are so many places to visit in Croatia, that you simply can't do it all in a week or two.
If you still like to visit more than one place, stay somewhere central. And then do day trips from your base location.
Split can be a good base to visit Dalmatia (and Split is an awesome town to see!). From Split, you can easily reach the islands of Brac, Hvar, Korcula, Vis, the towns of Trogir and Omis, Krka Waterfalls, and even Dubrovnik.
Porec is a great base to visit Istria. It's centrally located to visit all highlights of Istria within an hour's drive. And yet it's a cheaper place to stay than Rovinj.
Take a road trip
If you don't travel by car already, then rent one at least for a day when in Croatia. Croatia is a perfect destination for a road trip. The roads are in great condition, and the scenery is breathtaking.
Our favorite road trips are along the Adriatic coastal road from Split to Dubrovnik, along the Peljesac peninsula, and around Istria. Here is our full post on Driving in Croatia, and Car Rental in Croatia.
Eat Local
I would say that travelers to Croatia, after visiting a country for a brief time, leave it with the biggest misconception about food.
No, along the coast, locals don't eat roasted pork. We'll all always rather have a roasted lamb. But hey, if Germans, our most numerous guests, love their roasted pork, then we are happy to prepare it for them.
Many restaurants are also very touristy, and not particularly exciting. You know, those places offering pasta, pizza, risotto, grilled meat, and a fish plate for two?! Advertised, for better understanding, with photos of the plates you'll get.
Please, try to eat at least once at restaurants that locals love.
Island hopping on your own isn't that easy
Many readers of our blog, as well as our friends, when planning to visit Croatia for the first time, imagine themselves hopping from one island to another and visiting half a dozen of them in less than a week.
It's not going to happen. While islands are not far one from another geographically, they are far enough when it comes to ease of transport. More often than not you'll need to choose a port city on the mainland for your base if you would like to visit more than one island during your short stay in Croatia.
Sorry to disappoint you, but the only way to do it is by renting a yacht, or hopping on those charter boats that sail along Adriatic.
Visit Zagreb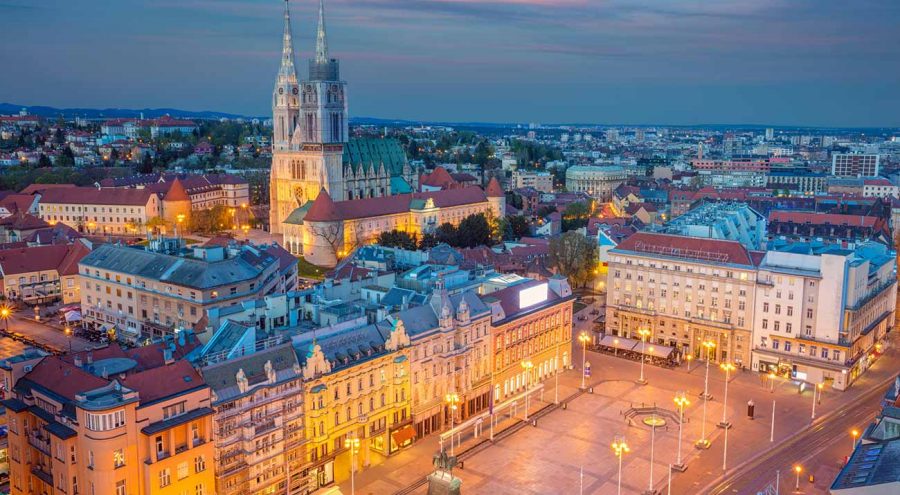 Zagreb is for many visitors to Croatia, their entry point to Croatia, yet the majority of travelers either visit it for just a couple of hours or skip it altogether. Mistake! Zagreb is wonderful, and even more so in summer, when many locals leave town for the coast, traffic gets light, and lots of street performances take place all over the town.
Put Zagreb on your Croatia travel itinerary! Check here all the wonderful things to do in Zagreb, or read our post on the best Zagreb accommodation.
Shop at a local green market
Croatians love shopping for fresh produce at the open-air green and fish markets. You'll find these markets in every town in Croatia.
Feel the pulse of the town, and watch the locals go about their everyday life, as you explore local green markets. We've written about Dolac, Zagreb's main green market, and Pazar, Split's green market.
Plitvice isn't the only national park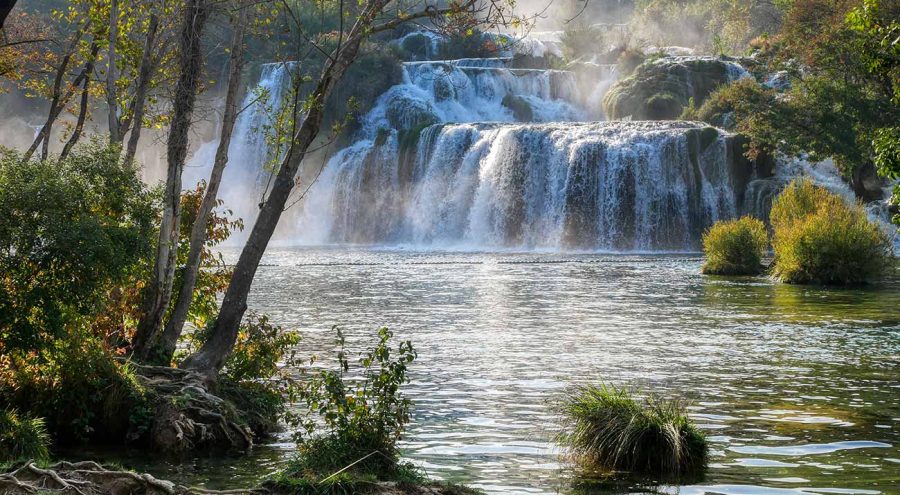 Plitvice is one of the most visited places in all of Croatia, and the single most visited national park in Croatia. But, indeed, it's not the only beautiful national park in Croatia.
Croatia's got eight. If you don't like crowds, consider visiting Risnjak, Northern Velebit, or Paklenica National Parks.
If you like to stick to waterfalls, try Krka Waterfalls instead. If you are curious about the Croatian islands, why wouldn't you visit Kornati, Mljet, or Brijuni, all three national parks themselves?
Visit Istria
Istria is the most visited region in Croatia. Yet it remains very little visited by overseas guests, like Australians, Americans, or Japanese.
It sometimes seems to be Europe's best-kept secret. Lots of Europeans, particularly Germans, Austrians, and Italians, spend their holidays in Istria.
If it's your first time traveling to Croatia, consider visiting Istria. The region is gorgeous, full of history, culture, and a dream destination for any foodie.
Forget trains, use buses instead
Unlike the rest of Europe, the Croatian train network is really poor, and not really a viable way to explore the country. However, the bus network is extensive, awesome, and reliable. Forget trains, and look for buses instead.
GetByBus does a great job of aggregating lots of bus lines within Croatia and between Croatian towns and major European destinations. Even more, they offer online tickets for all those bus lines.
Croatia isn't an off-the-beaten-path destination
Hell, no! Croatia has always been popular among European travelers.
When you visit, especially during high season (July, August), and especially popular destinations like Plitvice, Dubrovnik, Split, Zadar, and Istria, expect crowds, queues, traffic jams, and few (if any) solo moments for a selfie.
Taxis are expensive
Uber just started operating in Croatia a few years ago, and so far it operates only in Zagreb and Split a year around. In other coastal towns, like Dubrovnik, Zadar, and Rovinj, Uber operates seasonally. A local taxi company, Cammeo Taxi, has also competitive rates.
Zagreb also has the most competitive and cheapest taxi scene in all of Croatia. So, yes, if visiting Zagreb, go ahead and take a cab everywhere.
As for the rest of Croatia, use it if it's your only transport option, or if you are two or more and can split the cost. Taxis are super expensive, and the drivers aren't always polite.
English is widely spoken
No need to worry about not speaking Croatian. It's a difficult language to learn and Croatians know it.
Almost everybody speaks at least a little English, and many people also speak at least another foreign language (German and/ or Italian are the most widely spoken languages after English).
Excellent tourist infrastructure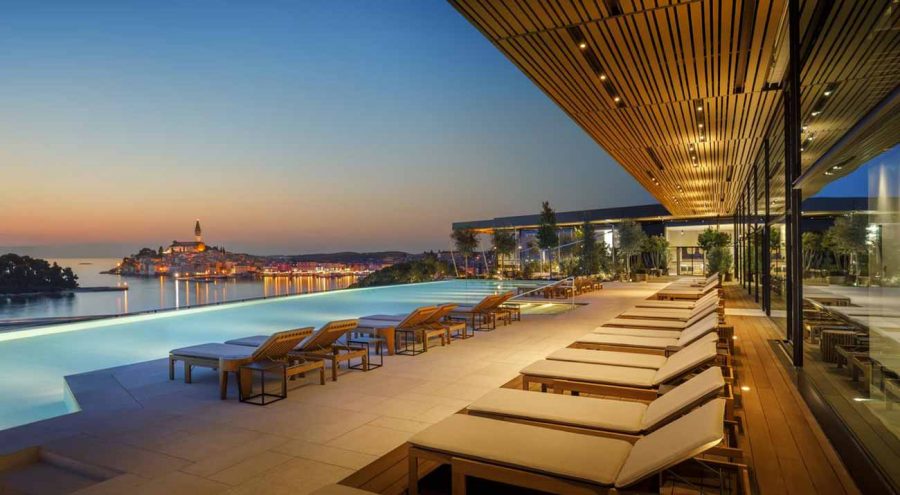 Tourism, as we know it today, started mass developing in Croatia in the '60s. And today tourism is the main industry in Croatia (for better or worse).
That said, expect to find an excellent tourist infrastructure all along coastal Croatia: from amazing all-inclusive resorts, luxury & boutique hotels, and budget hostels, to an abundance of vacation rentals, villas, and campsites.
Don't be afraid to rent with locals
Croatians have a long tradition of hosting vacationers from all over the world. Almost every family along the coast rents apartments to tourists. Vacation rentals are a great alternative to hotels, offer better value for money (especially for families, or bigger groups), come with a fully-equipped kitchen, and offer more space.
Check my in-laws' vacation rentals in southern Dalmatia and our villa rental near Porec. Or, read our full post on Croatia apartments to rent.
It's not cheap, but it doesn't need to be expensive
People sometimes falsely assume that Croatia is cheap. Well, it's not. In fact, many things, particularly groceries, are more expensive than in the US or any Western European country.
The only things I find cheap(er) in Croatia are wine, spirits, cigarettes, pastry shops, and dining out.
For the rest, expect to spend as much as back home.
Wine here is awesome, and so is olive oil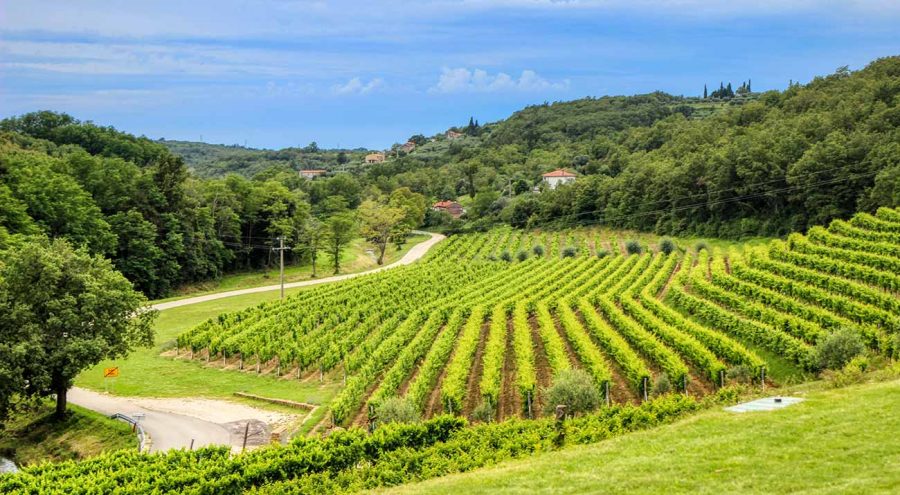 Croatia is a small country, and whatever people here produce, they produce it in small quantities. All produce is also mostly sold to the Croatian market.
This is the reason you've perhaps never heard of Croatian wine or olive oil. But let me reassure you, they are of excellent quality, and must try them when in Croatia. In fact, we highly recommend you go wine tasting or olive oil tasting.
Our favorite white wine is Malvazija Istarska (check our post on 5 wineries to visit in Istria), and our favorite red is Dingac from the Peljesac peninsula (especially Saints Hills).
As for olive oil, I am absolutely crazy about this Croatian stuff. So much so that now we even make our own olive oil. We recommend visiting Chiavalon Olive Oil Estate in Vodnjan.
Croatian currency is Euro
Yep, it's true! As of January 1, 2023, Croatia Croatia joined other 19 EU member countries that use the Euro as a common currency.
The exchange rate is 0.93 € per 1 US$, 0.7 € for 1 CAD, 0.65 € for 1 AUD, and 1,13 € per 1 £.
Book Early
Accommodation in Croatia fills up fast. The majority of big hotel companies run early booking promotions for bookings made by the end of February (for stays throughout the year).
Also, hotels change their prices dynamically. This means that as the occupancy increases, so do the rates.
For this reason, our best accommodation advice for anybody visiting Croatia is to book your hotels or vacation rentals as early as possible. Booking.com is the best booking website for accommodation in Croatia. Booking.com offers competitive rates and flexible booking conditions. It also has its own loyalty program that provides additional discounts. Booking.com is the single most important booking platform in Croatia.
Pack light, but don't forget these items
We strongly believe that one should always travel light, and bring as few things as possible when traveling.
However, a few things we highly recommend that you bring with you to Croatia are mosquito repellent (we like this Bug Soother Spray), adapters, and water shoes for Croatian rocky beaches.
Get Familiar With Ferries in Croatia
Sooner or later you will perhaps end up using ferries in Croatia. Some of the top destinations in Croatia for first-time visitors include islands Brac, Hvar, and Korcula, and you will need to use ferries to reach them.
There are a couple of ferry operators in Croatia. Jadrolinija is a state-owned and the biggest ferry operator in Croatia with a network of ferries operating on many routes all year around. Jadrolinija is also the only boat company in Croatia operating car ferries. All other companies only have passenger ships and fast passenger ferries on their routes.
The smaller operators include Kapetan Luka – Krilo, and G&V Line.
Recommended travel guides
Book early for the best deals!
Further reading: more Croatia travel tips
We've got lots of good stuff here at our Croatia Travel Guide and Blog, stick around, read further, and let us know if we can help with anything regarding your travel to Croatia.
We hope you've enjoyed our tips for first-time travel to Croatia. Still, have a question? Please leave them in the comments below.
Featured photo credit: MacPepper via Flickr