Porec, a tourist hot spot on the west coast of Istria, can be an interesting weekend getaway for anybody longing for some sea, sun, and simple joys of life.
I've followed one rule while writing this post – to add only those things and places that require no car to be used.
We've also written a separate post on Things to do in Porec that includes a few attractions and sites in Porec's surroundings.
Within 5 hours drive from major European hubs, Porec is perfectly located for a weekend break, away from big cities. On the other hand, Trieste, Treviso, and Venice airports are the closest airports with loads of low-cost airlines flying into. You can also arrive in style with a boat connecting Venice to Porec (the boat service runs from April to October).
How to spend 48h in Porec: Day One
2 pm Hotel Check-in
For your stay choose one of the hotels conveniently located at the Porec seaside promenade in the old town Porec. Valamar Riviera Hotel & Residence is a 105-room hotel decorated in naval style. More intimate than Valamar Riviera Hotel, hotel Mauro is a 21-room hotel with a nice outdoor terrace.
A 74-room Grand Hotel Palazzo is as close to the waterfront as it gets. And for a cheaper option opt for hotel Jadran, a 2-star hotel at Porec waterfront.
3 pm Explore Porec Old Town
Get lost in old town's maze of narrow winding cobblestone streets and alleyways. Enjoy the delightful architecture, Venetian style houses, cozy cafes, and souvenir shops. You probably don't want to miss Unesco protected Basilica dating back from the 4th century.
5 pm Apéritif  time
After a long stroll in the old town, stop for a well-earned break in one of the numerous bars. My suggestion is Epoca Bar at the waterfront promenade. If you love a glass of bubbles, order a glass of dry sparkling wine and watch the world go by. Aperitif comes with a complimentary bowl of olives and some crisps. Epoca bar overlooks the Porec yacht dock.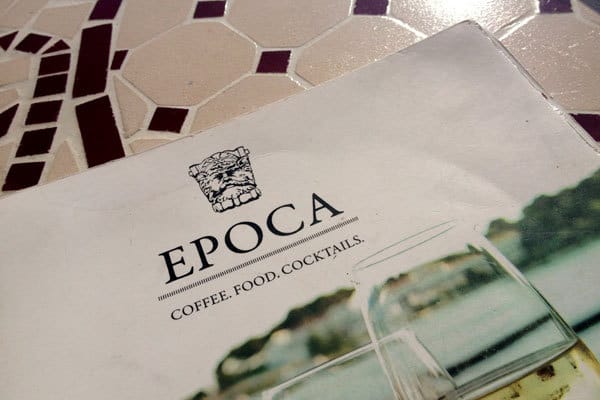 7 pm Dinner
For dinner head for one of the town's popular restaurants. Avoid tourist traps with high prices and mediocre food. I would suggest dining by the sea, at the waterfront promenade. St. Nicola is the waterfront restaurant very popular among yachting clientele. It is a fine-dining spot with really good food and an extensive wine list, but it is also the most expensive restaurant in Porec.
If you want something casual and affordable, head to the Chili Fusion Streetfood, a small joint serving a variety of Asian fusion dishes. Order a bowl of green curry chicken or a tuna poke, and you'll be all set.
10 pm Late night fun
For late evening, you'll be the best off parking yourself at Tequila. Unpretentious beach bar at the beach just below Valamar Hotel Zagreb. If you are more into house mood, head for Porec old town and dance a night away either at Saint & Sinner bar or at the Villa Club.
Day Two
9 am Breakfast
You can have breakfast in the hotel. However, if you are in a mood to have breakfast outside, the Local Hero serves the best breakfast in town. From omelets, eggs Benedict, Royal, or sunnyside up to muffins, and healthy classics like avocado toasts and granolas, Local Hero has it all.
Or, you can opt for the Concenttino, a french style brasserie, offering an excellent choice of patisserie and sandwiches as well as a good selection of coffee and tea.
11 am Be active
Depending on your taste you can either rent a bike, an electric scooter, or enjoy water activities. Or do all. Rent a bicycle for an afternoon. Take one of Porec cycling paths and enjoy the ride. Cycle by the sea, through pine forest and olive groves to Zelena Laguna Resort. Stop at the Ski Lift for a drink, chill vibes, and good music. If you are in a mood for more cycling, just continue to the village Funtana, and off to Agrolaguna vineyards. This is a beautiful bicycle trail passing literally through the vineyards.
Sea aficionados can head to Zelena Laguna for some fun under the sun. A ski lift can be a great place to spend your afternoon. Porec ski lift offers water skiing with two speeds: 30 km/ hour and 58 km/ hour. With its 5 kickers and sliders and night skiing, it is the ultimate water activity in Porec.
If you are in a low activity pace, take a 5-minute boat to St. Nicola Island for some swimming and sunbathing, or simply rent a boat for a day and discover numerous Porec beaches. You can also spend a couple of hours in Aquapark Water Park. Or, head to Fuente Beach Bar for Dj music and cocktails.
5 pm Wine and/ or olive oil tasting tour
Late afternoon you should dedicate for one of numerous Porec wineries or olive oil mills. Istrian wines, especially its genuine sort malvasia, are of exceptional quality. They are light, fruity, and easy to drink. Istrian malvasia is a trendy wine you don't want to miss.
As much as Istrian wine is great, Istrian olive oil is one of the best in the world. It is maybe less known than its Spanish and Italian counterparts, but nevertheless it is excellent. In Porec, there is a big producer – Agrolaguna, with whom you can arrange wine and olive oil tasting. Damjanic Winery in the nearby Fuskulini is even better but it's 5 km from the center of town, and we said no activities that require the use of a car. However, we had to mention it, so you keep it in mind for another time.
8 pm Dinner
One of the hidden and less known Porec restaurants is a restaurant Spinnaker. Located within Valamar Riviera Hotel & Residence, the restaurant has a nice outdoor terrace, impeccable service, good food, and an extensive wine list.
For the budget option, head to Papabirra for the best gourmet burgers in town.
11 pm Late night out
Head to the Marafor Square for a cocktail, glass of wine or schnapps shots. There is a handful of bars, with outside terraces and a good vibe. If you are in the mood to dance the night away, head for Byblos, town's popular disco and night club located in Zelena Laguna Resort. There is a regular transfer service from and to the town.
Day 3
10 am Breakfast
Another morning spot is The House if Istrian Prosciutto. A lively bistro and a shop located at the Porec green market. As it names says, it offers plenty of cold cuts, from pancetta, prosciutto, ham, and cheese, to simple, daily dishes like eggs, pasta, sausages, etc.
12 pm Last stroll and gelato
Take another tour of Porec old town, check the House of Three Saints, Zuccatto Palace, and Neptun's Temple. Don't leave Porec without tasting the best gelato in town! Conveniently located just in front of the Basilica, Il Gelato de Salvatore makes all-natural real Italian ice cream. There are lots of various flavors, and also gluten-, lactose, and sugar-free choices.
Other Porec articles
This is my suggestion for your 48 hours in Porec. Do you have anything to add? Let us know in the comments below.