If you are planning to visit this lovely town and want to know what to do in Porec, you are in the right place. In this post, we share all the best things to do in Porec, many of them free.
Porec is one of the most popular destinations in Croatia. Located on the west coast of Istria, this picturesque coastal town attracts more than 400.000 visitors a year. Porec is also a place we call home. And while we haven't chosen it but it was rather our work that brought us here, today we are more than happy to live in Porec.
Porec is a perfect base to explore the peninsula, 'cause it has a good balance of nightlife, family activities, sports offer, beaches, and hotels.
Here is an overview of the top things to do in Porec (in no particular order).
Top things to do in Porec Croatia
Below you will find the best attractions, activities, boat tours, and day trips from Porec. We haven't listed them in any particular order.
Have fun at the Ski-lift
Even if you aren't into waterskiing or wakeboarding, Skilift is a must-visit place in Porec. It is one of the funkiest places in town. Locals love it for its lively atmosphere, laid-back vibe, and great music.
Located in Zelena Laguna Resort, Skilift has 700 m of cableways and five kickers available for fun jumps. Cables have two speeds: 30 km/h and 58 km/h.
There is a bar on site serving also quick bites like french fries, and burgers. This is an excellent place to chill out with a drink. Many locals come for a coffee in the morning or a drink in the afternoon.
Opening hours | April, October: Weekends, 10 am-8 pm | May-Sept: Daily, 10 am-8 pm
Prices | 5 rounds: 70 Kn (10€) | 50 rounds: 300 Kn (45€) | Hourly ticket: 120 Kn (17€) | 2-Hour ticket: 160 Kn (23€) | Daily ticket: 250 Kn (35€) | Weekly ticket: 1.200 Kn (170€)
Contacts | Zelena Laguna Resort, just across hotel Molindrio | t: +385 91 4747 714 | Website
Cycling
Porec is a popular destination among cyclists, both professional and amateurs. Many professional teams make Porec their base in early Spring for training sessions. There are also few cycling races throughout the year like Porec Trophy, a one-day professional race that takes place in March.
Amateur and family cyclists will enjoy many cycling trails in and around Porec.
The easiest and perhaps the most popular one is from Porec along the coast to Zelena Laguna Resort. This trail is mostly flat, asphalted, and car-free. There are lots of pedestrians on a trail, and an electric train passes every 20 minutes.
This trail continues through Bijela Uvala campsite further to Funtana, where it turns inland through Agrolaguna vineyards, and further to the villages of Fuskulin and Mugeba back to Porec. This trail partly passes on village roads.
Instead to turn back to Mugeba and down to Zelena Laguna, you can instead continue from Fuskulin further to the villages of Dracevac, Zbandaj, and Bacva back to Porec via Antonci. Or you can turn from Fuskulin to the villages of Jasenovica and Flengi, and then further to Klostar and Lim Bay and back to Vrsar. From Vrsar, you go back to Porec via Funtana and Zelena Laguna Resort.
Wine tasting at Damjanic Wines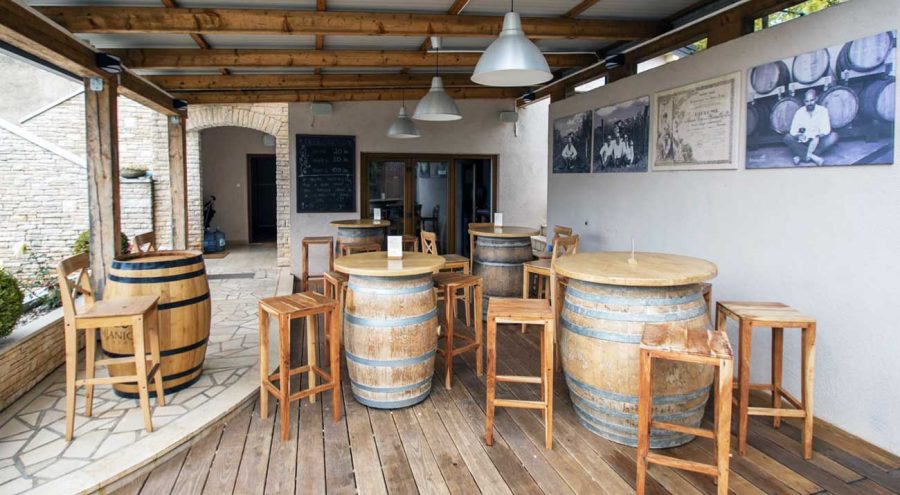 If you are looking for things to do in Porec for couples, then a visit to the winery can just be the right activity for you!
One of the best Istrian wineries – Damjanic Winery is located in the village of Fuskulin, 5 km southeast of Porec.
The place is small but cozy, located on the ground floor of their family house. The atmosphere is relaxed and warm. And the staff is friendly and knowledgeable.
This family-run winery produces ten different labels, including white, red, rose, dessert, and sparkling wine.
Visits are possible daily (on Sunday closed) throughout the year. The tasting starts at 50 Kn per person. If you buy some wine, tasting is free of charge.
Contacts | a: Fuskulin 50, Porec | t: +385 52 654 120 | m: +385 91 2020 495 | e: visit@damjanic.eu | Website
Have a glass of bubbly in Persurici
Persuric family was one of the first winemakers in Istria to make a sparkling wine back in the 1990s. And they still do it!
The Persuric family only produces sparkling wines using only the traditional method where the fermentation occurs in the bottle. They produce 11 different labels of sparkling wine.
Persuric Winery is located in the village of Prsurici, just a few kilometers east of Porec. Wine tasting is available all year round, Monday to Saturday, by a prior appointment.
Contacts | a: Pršurići 5a, Višnjan | t: +385 52 431 586 | m: +385 98 1957 037 | e: info@misal.hr | Website
Cheese and olive oil tasting at Stancija Spin
A lovely sheep farm and a tasting room, near Tar, 10 km north of Porec, Stancija Spin has been producing cheese since 1980.
The farm is owned and managed by Agrolaguna, a large local agricultural company. They also produce excellent wines and olive oils.
Their most popular cheeses include sheep skuta (fresh ricotta-style sheep cheese), semi-hard cow's milk cheese with truffles, and hard cheese made of both cow's and sheep's milk.
At Stancija Spin you can also have a full meal, just like in any restaurant in Porec.
Working hours | June-Sept, Fri – Wed, 5 pm-11 pm, Thu 1 pm-11 pm | Oct-May, Mon-Fri 3 pm-10 pm, Sat, Sun 1 pm-10 pm, Tuesday closed
Contacts | Stancija Spin 4, Tar | t: +385 91 4221 050 | e: stancijaspin@gmail.com
Have fun at Aquacolors waterpark
Opened in 2015, the waterpark Aquacolors is located on the main road Porec-Vrsar, just across Zelena Laguna Resort.
The water park has 13 slides, a wave pool, a lazy river, a children's pool, sand volleyball courts, lots of sunbathing areas, toilet facilities, lockers, shops, bars, and fast-food stands.
You can read about our experience at the water park Aquacolors Porec. Or, you can also visit Istralandia, another Istrian water park, located 30 km from Porec.
Explore Porec's historical sites
Porec old town is located on a small peninsula, surrounded by the sea. To this day, Porec preserved a typical layout of an ancient Roman town.
The streets' layout is symmetrical with two main intersecting streets and a Forum: Decumanus Maximus running east to west to the main square – Forum (today Trg Marafor), and Cardo Maximus connecting north and south.
Porec's Euphrasian Basilica dates back to the 4th century, and today it's UNESCO's World Heritage Site.
Other attractions include Neptun's Temple, Romanesque and Gothic houses like House of Two Saints, and Zuccatto Palace, round and pentagonal towers, and Istrian Council House.
Water activities
At many Porec beaches, you'll find the amplitude of water activities to enjoy. The most common are jet ski rental, banana ride, tubes, and para-sailing, as well as boat and pedal rental.
Renting a jet ski for 15 minutes will set you back 250 Kn. An hour on a pedal boat costs anywhere between 70 Kn and 100 Kn.
Exploring the Porec coastline on your own with a rented motorboat will set you back at best 1.200 Kn a day.
The banana ride goes for 50 Kn a person while the tube ride goes for 80 Kn a person. Renting a deck chair for a day will set you back a minimum of 25 Kn, and an equal amount for renting a sun umbrella. A kayak rents for 100 Kn (15€) an hour, and a SUP for 80 Kn (12€) an hour.
Enjoy Porec beaches
Porec has lots of beaches, spreading from Cervar to the northwest to Zelena Laguna Resort to the southeast. The most popular beaches are Pical, Brulo, Porto Busola, and the beaches in Zelena Laguna Resort.
The Porec coast is mostly rocky, and so are the beaches. But within resorts, many beaches are manmade with cemented sunbathing areas, and shingle swimming areas. Beaches in Porec offer lots of space, and most importantly, lots of shade under the pine trees.
You can spend an entire day at the beach. There are lots of water sports to enjoy, deck chairs, sun umbrellas, boats, and jet skis to rent, showers, sandpits, and playgrounds for children, bars, restaurants, and even designated areas for dogs.
For further reading check our full post on beaches in Porec.
Go-karting
Porec has the best kart race track in all Istria. The karting circuit is located 10 km north of Porec, direction Novigrad.
A 1500 m long and 7 m wide circuit, a choice of 9 hp (270 ccm), 13 hp (390 ccm), and 17 hp karts with speed up to 115 km/h, single, double, and triple-seater karts, make Motodrom one of the most popular Porec attractions for adrenaline-addicts.
The prices start at 110 Kn for a 10-minute ride.
Contacts | a: no actual address, but it's easy to find as it's located on the main road from Porec to Tar, and Novigrad | m: +385 98 290 721 | e: damir.mekis@gmail.com | Website
Horseback riding
Horseback riding is a popular activity in Porec. You will find a couple of stables that offer horseback rides.
The most convenient place to go for a horseback ride is in Zelena Laguna Resort. Their stables are on the main resort road, just across from the hotel Albatross, and next to the camping Bijela Uvala.
The ride takes you through lively olive groves. Their horses are beautiful and well-behaved.
The other two horse riding centers are in Lanterna Resort, and near Motodorom, on the main road, halfway between Porec and Tar.
Expect to pay around 100 Kn (10€) for a 20-minute ride.
Jetski safari
You can rent a jet ski at many beaches in Porec. However, sometimes it is more fun to go on a jet ski safari tour with like-minded people and discover the hidden bays and coves with the help of your local guide.
This is a unique way to discover the Istrian coast.
We recommend Jet Ski Safari with our friend Alen from This is Istria agency.
The prices start at 75€ per person for a 2-person jet. The tour lasts 2h with 80 min ridding and 40 min swimming and snorkeling break.
Rent a boat
Istrian coast is not as rugged as Dalmatian. You won't find here a thousand islands to explore within a short distance from the mainland. However, a little boat ride is always appreciated on a hot summer day.
On many beaches in Porec, you'll find motorboat rental. From small 4HP engine boats to serious Starcraft Vectra speedboats with a 230 HP engine, there is something for everyone's budget and style.
Nice places to visit with a small motorboat are St Nicola Island, an archipelago of small islands off the coast of Funtana and Vrsar, and Porec.
If you rent a speed boat then you can reach as far as Lim Fjord, Rovinj, and Mon Perin.
Daily rental goes for around 1000 Kn for a small motorboat and around 1500 Kn for a speed boat. Add a cost of fuel to that.
Baredine Cave
A small underground cave, located near Nova Vas, 5 km of Porec, Baredine Cave is a popular natural site near Porec.
A guided visit takes 40 minutes. The path is 300 m long it passes through five chambers and it descends 60 m down to the underground lake. The lowest point of the cave lies at 132 m below the ground.
Cave's temperature is at 14°C year-round. Onsite you'll also find a parking lot, a reception, a bar serving drinks and snacks, a children's playground, and a permanent exhibition of old tractors.
The entrance fee is 75 Kn for adults, and 45 Kn for children (5-15). Children below 5 years of age are free of charge.
Contacts | a: Nova Vas, Porec | t: +385 52 421 333 | m: +385 98 224 350 | e: info@baredine.com | Website
Participate in local events
Many events take place in Porec, especially from June through September.
A historical festival, Giostra takes place in June. The festival brings Porec back to the 18th century, to Baroque times through clothes, performances, plays, dances, games, and food. You can read more about Giostra here.
For almost twenty-year, a lapidarium of the Porec Heritage Museum is home to jazz in Porec. Live concerts, known as Jazz in Lap, take place every Wednesday in July and August.
Porec Open Air Festival takes place from July to September. The festival includes street performers, cinema and theatre nights, musical and special events. The venues are located all over the town, and many activities and shows are free of charge.
May is a month of wine celebrations in Porec with Vinistra, the largest wine fair in the region, Open Cellars Day, and Malvasia Fest.
Panoramic flights
Vrsar, a small coastal town 10 km south of Porec, has a small airport.
Aeropark Vrsar offers panoramic flights and pilot programs. Panoramic flights take off from the airport in Vrsar daily from 9 am to 9 pm from April through October.
A 10-minute flight, over Vrsar, Lim Fjord, and Rovinj, costs 700 Kn per flight (or 140 Kn per person on a base of 5 person max).
A 15-minute flight, over Vrsar, Rovinj, and Porec, costs 850 Kn per flight (or 170 Kn per person).
A 30-minute flight over Vrsar, Rovinj, Porec, Novigrad, and Umag costs 1500 Kn per flight or 300 Kn per person, while a 30-minute flight over Vrsar, Rovinj, and Brijuni Islands will set you back 340 Kn per person (or 1700 Kn per flight).
A 45-minute flight over Vrsar, Poreč, Motovun, and Grožnjan costs 2250 Kn per flight or 450 Kn per person.
Contacts | +385 98 233 676 | aeroparkvrsar@gmail.com | Facebook page
Dino park
If you are looking for things to do in Porec for families with small children, then a visit to Dinopark in Funtana is a must.
Dinosaur Park is set in an ancient quarry in the village of Funtana, halfway between Porec and Vrsar. The thick pine forest surrounding the park ensures good shade, and cool breeze even on hot summer days. With over 1500 m of paths, dozens of life-size electric dinosaurs, a variety of self-operating amusement rides, and a small farm. Dino Park is a great place to visit with children up to the age of 10.
The admission fee is 120 Kn for adults, and 100 Kn for children. The park is open from April through October, while the show arena within the park works from June through August.
Visit Venice
If you would like to take some interesting day tours from Porec, consider visiting Venice for a day. Venice, one of the most beautiful towns in the world, is always a good idea!
It's easy to go from Porec to Venice, either by car, tour bus or by boat.
Catamarans run from April through September. In July and August, catamarans for Venice leave daily from Porec harbor. Two companies operate catamarans. Venezia Lines and Kompas. The ride takes 2.30h each way. Departure from Porec is at 8 am and the boat leaves Venice at 5 pm.
Venezia Lines is a ferry company while Kompas is a tour company. With Venezia Lines, you can travel between Porec and Venice only one way, or have an arrival and departure on different days. On the other hand, Kompas, with its boat Prince of Venice, operates as a tour agency, meaning that they take you on a day trip to Venice.
Venezia Lines sails from Porec to Venice daily in July and August, 6 times a week in June and September (not sailing on Monday), 4 times a week in May (on Wed, Fri, Sat, and Sun), 3 times a week in October (Wed, Sat, Sun), and one time a week in April (on Sat). In high season, a return ticket costs 60€ per adult, and 32 € per child (4-14 years of age). Children below 4 travel for free.
A day trip to Venice aboard Kompas's Prince of Venice costs 65€ per adult.
Both companies run regularly special deals, especially in the shoulder season. Check their websites for the best deal.
You can also visit Venice on a coach as a part of a group tour.
You can also visit Venice by car on your own. The drive takes 2.30h. However, in July and August, you can wait a long time in a queue at the Croatian-Slovenian border t which can increase significantly your overall travel time. Once you reach Venice, park your car at the Tronchetto Parking. It's at the entrance of the town, very easy to reach and big with enough parking spaces. The daily ticket costs 21 €. Check their website for further info.
OR, BOOK YOUR TRIP HERE IN ADVANCE!
Visit Euphrasian Basilica
The most visited Porec's historical site, the Episcopal Complex of Euphrasian Basilica is the UNESCO World Heritage Site.
A true example of Byzantine architecture, the episcopal complex includes a basilica, a sacristy, a baptistry, and a bell tower.
The complex has retained its original shape from the VI century for the most part, but it features some of the elements from the previous periods, like the famed mosaic floor dating back to the 5th century.
The regular mass service is held daily (Mon-Sat 7.30 am and 7 pm | Sun 11 am and 7 pm).
The basilica is open for visits a year around.
Admission fee | Adults: 50 Kn | Children and students: 25 Kn
Working hours | Nov-March: 9 am-4 pm | Apr- June & Sept.-Oct: 9 am-6 pm | July-Aug: 9 am-9 pm
Take a hike or mountain bike along the Parenzana trail
An old railroad connecting Trieste and Porec, called Parenzana, presents today a popular tourist trail, especially among cyclists.
A nice part of this trail, close to Porec, is from the village of Vizinada to Motovun. The best is to explore it by mountain bike, but you can also hike. The distance is approx 12 km with an elevation gain of approx. 300 m. It takes about 45 min to 1 h to reach Motovun where you can have a nice lunch before returning back.
You can download the trail at the Alltrails website.
Bar hopping
Whether you like to have a glass of wine while watching the sunsets, or you want to dance a night away, Porec has you covered. The town offers a decent choice of bars and clubs and generally has very good nightlife.
Popular bars are Tequila, Saint & Sinner, Villa Club, Old-Time, and Epoca.
Read our full post on bars, clubs, and nightlife in Porec.
Olive oil picking (or just tasting)
I said it many times on this blog, and I'll repeat it again – Istrian olive oil is excellent, and one of the best in the world. And while you are in Istria, don't miss a chance to taste it. Maybe even bring some home.
I've been reading this great book by Tom Mueller, Extra Virginity: The Sublime and scandalous world of oil olive. If you are curious about the book, it's available through Amazon. Anyway, one conclusion I made after reading it is: Take care of what olive oil you drink, where you buy it, and how much you pay for it.
In Porec, there are many small producers who make extra virgin olive oil of great quality. We buy it in bulk, from a guy in the village of Tar. His oil sells for 100 Kn a litter. I'm happy to share his contacts if you are interested. Just send me an e-mail.
You can book an olive oil tasting tour with Agrolaguna Porec, either as a part of a wine-tasting tour or as a separate experience.
Agrolaguna also packages an assortment of their oils in a gift box. It makes an excellent souvenir or a gift to bring back home. You can buy it at their small shop, just outside of Porec Green market.
Boat excursion to Lim fjord
Uf, there are so many boats in Porec that will take you on a fish picnic to Lim Fjord that it is hard to count.
They are all lined along Porec seafront promenade, and also their bookers are on all beaches and will harass try to sell you these tours while you are sunbathing.
If you plan to go on one of those tours, we recommend the boat Manon. It is docked along Porec seafront where all other excursion boats are. It is run by Mandica and her husband. Mandica used to work as a real estate agent before joining her husband at his boat business. We bought and sold all our properties through her. She's really reliable and honest. Like in real estate, she's the same in the boat business.
These tours cost around 250 Kn per person and they include lunch and selected drinks onboard.
Book a private boat tour
OK, if your budget permits, you can't find a better tour than a private boat tour. Whether you are into big game fishing, or into cruising along the coast with your family or friends, we highly recommend you charter the Tuna Tail boat.
We haven't personally chartered it, but some of our guests did. They had a great time and highly recommend it!
You can find more info and contacts on the Tuna Tail website.
Visit Sv. Nikola Island
A small island short boat ride from Porec harbor, Sveti Nikola has always been a popular place to go for a swim. And even more so, since Valamar Hotels and Resorts, which owns and manages hotels and villas on the island, invested heavily in the island's beaches. They even made an artificial sandy beach for the little ones.
However, if you prefer to spend a quiet time at the beach, rocky coast and deep, open sea on the west coast of the island is right up your alley!
The island is small, it can be visited in less than 30 minutes. It has all the necessary tourist infrastructure including a couple of restaurants, bars, toilets, water sports equipment, and alike.
During Porec Open Air Festival, the island becomes a venue for various children's entertainment programs and shows. At that time the boat ride to the island is very affordable (about 10 Kn per person).
Have a real Italian gelato
In a small side street that takes you from the main street Decumanus straight to the Euphrasian Basilica, you'll find Gelateria Il Gelato Di Salvatore.
Here you can taste the best ice creams in Porec. Actually, Salvatore's ice creams are as good as the best Italian gelato you have ever had.
Besides, he's got options for lactose-intolerant, celiacs, and diabetics, offering lactose-free, gluten-free, and sugar-free ice creams. And they taste great.
Vera's favorite is yogurt with apple and cinnamon, and my favorite is Sacher, although I often opt for sugar free walnut ice cream that is also super yummy.
Contacts | a: Ulica Svetog Eleuterija 3, Porec | t: +385 91 954 6379 | Instagram | Tripadvisor
Enjoy Asian fusion food at Chili Fusion Bar
In Porec, in all honesty, we don't have great restaurants to eat. There are some that are ok, but nothing really exciting. However, it all changed with summer 2019. And among those places that will excite any foodie is the Chili Fusion Bar.
Vid Nikolic, the guy behind the venture, is a well-known chef in Croatia who especially excels in Asian classics like ramen, gyozas, sushi, dan dan noodles. Besides Chili Fusion Bar in Porec, he's already got many successful restaurants he opened, supervised, or consulted from Zagreb, Zadar, Split to Losinj Island, and Istria.
Anyways, this small corner bar has only street-side tables, food is served on paper plates and disposable cutlery. The menu is short with a total of 8 dishes including one dessert. All dishes are tasty. Our favorites include tuna poke and a green curry chicken. And we never miss the dessert – sticky toffee pudding.
Have a marenda at Ancora fishmonger
When you travel do you like to eat in no-frills places with affordable prices, daily dishes, and where patrons are more locals than tourists? If the answer is yes, head to a small fish store Ancora in Gaspara Kalcica Street for seafood and fish marenda.
Marenda is a light lunch, usually served between 11 am and 2 pm, during a work break.
Here you have a couple of daily dishes and the price of a meal is around 35 to 50 Kn (5 to 7 €). The dishes include grilled sardines, mussels in a sauce, fried calamari, breaded hake, and alike.
Shop for fresh produce at the local green market
We love visiting and shopping at local green markets. In Porec, we are at the market almost every day. This is where we buy our veggies and meat.
If you are renting an apartment in Porec, and you cook some of your meals, get your provisions at Porec green market. Drop us a line and we'll explain in an email all stands that sell the best produce.
Also, if you are looking for a butcher, Mesnica Arman at the market is one of the best in town.
Chill in Zelena Laguna Resort
Zelena Laguna is a resort located 5 km south of Porec. Here you will find a dozen hotels, apartment complexes, campsites, and a marina as well as many beaches, bays, wooded peninsulas, hiking trails, sports facilities, restaurants, and bars.
Zelena Laguna is a great place to spend a day, swimming, snorkeling, sunbathing, playing mini-golf, walking, cycling, water skiing… you name it, Zelena has it!
During the summer you can find us here every day swinging in our hammocks by the sea.
Watch the sunset
Porec has nice sunsets. The most popular place to watch the sunset in Porec is the tip of the peninsula where the old town is located. It's easy to find, just head to the tip in front of the hotel Palazzo.
The Peschiera Cocktail Bar, a seafront bar with a nice atmosphere, friendly staff, good cocktails, and lovely views over the old town of Porec is another gem from where to enjoy sunsets in Porec.
Have a snack and a glass of wine in the old town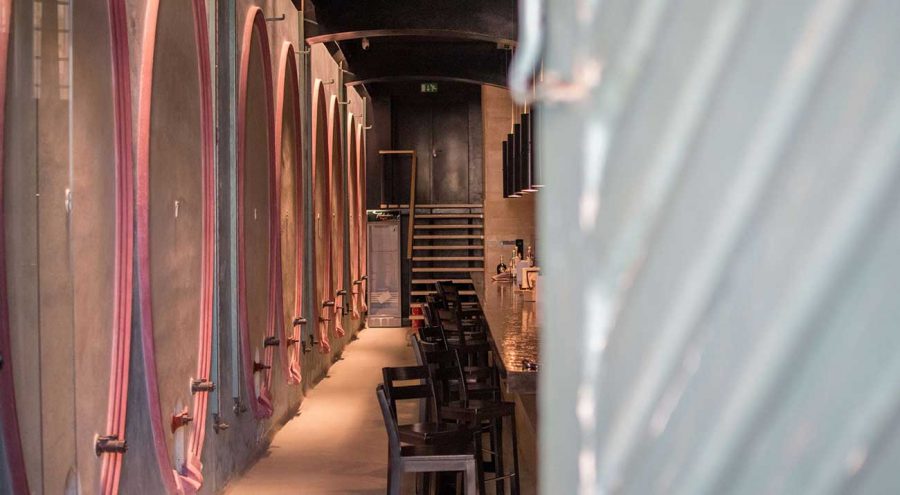 A lively corner in Eufrazijeva Street is perhaps the cutest street corner in the entire Porec. There are a couple of wine bars here, all squeezed one next to another.
The most popular is Bacchus Wine Bar, closely followed by Wine Corner Porec and Casa Manzolin by Poletti.
Kick back and enjoy a glass of local wine or a bottle of ale, nibble on local charcuterie and other finger food, and soak in the fantastic ambiance.
La Vecia Cantina is the nicest wine bar in Porec. Located in the historical building dating back to the 14th century, which also served as the Istrian Parliament building in the 19th century, it's a must-visit for any wine and design aficionado.
Taste local craft beer
if you are into craft beer you'll be happy to know that craft beer has become increasingly popular in Croatia in the last five years.
And Porec is no different! Bura is a small local Porec brewery that produces 6 different ales. Their beers are available in the majority of Porec bars bit if interested you can also visit a brewery. Take a tour and sample their beer at the spot.
Contacts | a: Mate Vlasica 26/19, Porec | t: +385 91 601 40 06 | e: info@burabrew.hr | Website
Listen to live music at the Tequila
If you are looking for things to do in Porec at night, then head down to Tequila, a small beach bar below the hotel Zagreb. Tequila is the locals' favorite bar for a late-night out in summer.
The atmosphere is nice, and the drinks are affordable. Tune in to the beats of DJs and live bands with locals and tourists alike.
Watch the world go by in Epoca
This seaside bar in the old town is a perfect place to watch the world go by. Whether you come for a coffee and croissant, an afternoon ice cream, or a nightcap, Epoca is always a great place to chill. The only downside is service that can be slow and not particularly friendly at times. Wine and beer come with complimentary crisps and olives.
Have brunch at the Local Hero
If avocado toast, poached eggs, freshly squeezed juices, smoothies, homemade cakes, and excellent coffee are your kind of food, don't miss having breakfast, brunch, or lunch in the Local Hero.
Taste yummy burgers
Do you like a good burger once in a while? If the answer is yes, make sure you stop by Papabirra in Porec.
They serve Mason burgers, voted the best burgers in Croatia in 2017 and 2018 at the Zagreb Burger Festival.
And when accompanied with their homemade bacon mayo they are out of this world good.
Dine with a view at Sv Nikola restaurant
The best fine dining restaurants in Porec, Sveti Nikola offers great food, friendly service, a good wine list, and above all amazing views over the sea and the yacht harbor.
Dine in the 15th-century tower
This pentagonal medieval tower located at the beginning of Decumanus Street once served as a gateway to the ancient town. Today it houses a restaurant Petorokutna kula in a beautiful setting. The interior is cozy, the rooftop terrace offers lovely views, and the food is very good. It is pricey, though.
Have a drink atop a medieval tower
Just a few steps away from the pentagonal tower, you'll find a round tower, another medieval tower that was a part of Porec's defensive walls.
If you don't fancy a meal in an expensive restaurant, you can still enjoy a bit of Porec history when visiting Torre Rotonda bar housed in this historic tower.
The bar has a good selection of drinks, lovely views from the top terrace, and friendly staff. Prices are average for bars in Porec's old town. The climb is steep and the staircase is narrow at times.
Enjoy music and cocktails at Polidor beach
Are you looking for a trendy beach with young crowds, good music, affordable drinks, and comfy seating?
Head to the Polidor Bar at the Polidor Beach. You can easily reach this beach on a bicycle or in a few minutes by car. There is big parking just above the beach if you decide to drive here.
Sea kayak in Lim fjord
Lim Fjord, regardless of its name, isn't a real fjord. It didn't form out of glacial retreats. However, it looks like a fjord.
Lim fjord is actually a deep bay that formed from the submerged karst canyon. The bay is 12 km long and the hill's slopes on both sides of the bay rise steeply from the sea up to the elevation of 200 m.
A few agencies offer sea kayaking in Lim bay. Kayaking here is nice because the sea is pretty flat and the kayaks don't rock. The scenery is nice, there are a couple of hidden beaches where you can stop for a swim.
The prices start at 50€ (55 US$, 45 £).
Have fun at the adventure park Sky Fox
We went to Sky Fox park on a team building, and it was quite fun. The park consists of an acro-branch rope park with five courses of various difficulty levels. You start at the basic one and make your way up to the most difficult one. Or you start in the middle if you find the basic tracks too easy for you.
There is a couple of unique features like a giant swing that swings you from the 7 m height, a bicycle on a hanging path, and a 10 m high free fall.
If you are looking for a fun and active day out in Porec, the adventure park Sky Fox can be a good idea. You can easily spend two to three hours here. And it is fun for adults and kids alike.
Sky Fox Park is just next to the go-kart circuit.
Contacts | a: on the main road Porec-Tar | t: +385 91 33 45 490 | e: info@skyfox.com.hr | Website
Working hours | Daily, 10 am-6 pm
Sunset and Dolphine Boat Tour
In the sea around Porec, there are lots of dolphins. This makes everybody happy, except fishermen. They scare fish away or eat it, and they destroy the fishing nets.
Anyways, they are beautiful animals, so smart, responsive, friendly, and curious that they always approach the boats, and often put on a stunning show with acrobatic jumps out of the sea.
Dolphins sightseeing boat tour is available at sunset, and it is affordable. You can expect to pay around 20 € per person (22 US$, 18 £).
Best accommodation in Porec
Below you will find shortlisted three best hotels in Porec for different styles and budgets as well as one campsite, one apartment rental, and one villa. Read our full post on the best places to stay in Porec.
Isabella V Level Miramare (luxury)
This lovely boutique hotel is located on the island of Sv. Nikola, a short boat hop from the Porec old town. Although Miramare is a part of a much larger Isabella Resort, the hotel feels secluded and quiet due to its location on the northwest side of the island.
It has its own infinity swimming pool and a range of luxury services exclusive to the guests staying at the Miramare Hotel. These perks include reserved parking, exclusive transfer to the harbor, and a boat ride to the hotel, a private concierge, and reserved sun loungers at the beaches.
The hotel features 36 suites with spectacular sea views.
Valamar Riviera Hotel & Residence (mid-range)
Another Valamatr property, Valamar Riviera Hotel % Residence is located at the Porec seafront, in the very center of the old town. A lovely nautical design, great location, rich and tasty breakfast, and great deals make Valamar Riviera Hotel & Residence a great choice for your stay in Porec.
If you are planning to come to Porec and stay in a hotel, seriously follow this hotel because sometimes you can get really awesome deals. The hotel doesn't have its own beach (although guests are welcome to use beaches on Sveti Nikola Island), it doesn't have an inside nor outside pool. It doesn't have wellness. This is the reason that the hotel often runs on low occupancy. However, it has a great location, it's adults-only and thus perfect for couples, and it provides speed boat transfers to Sveti Nikola Island free of charge.
CHECK AVAILABILITY AND PRICES HERE!
Hotel Delfin (budget)
This 2star property with its 700 rooms is the biggest hotel in Croatia. Delfin was the first hotel I've stayed in Croatia back in 2004. It was before we permanently moved to Porec. Back then, the rooms weren't air-conditioned and elevators had carpet-like wallpapers. It was horrible. However, it was cheap, the buffet food was excellent and included in the price, and the location right at the beach is hard to beat.
The hotel went through light refurbishment a couple of years ago and today, although still pretty basic, is in much better shape than back in 2004 (carpets on elevator walls are gone!). Rooms are still not air-conditioned but common areas are.
It is so big that it is hard to fill it up. Thus, you can always find a promotion.
CHECK HERE THE LATEST PRICES AND AVAILABILITY!
Urban Premium Apartments
Located in a quiet residential area of Porec, Urban Premium Apartments are fully equipped, modern, clean, and provide private parking. Bars, restaurants, grocery stores, and beaches are all within walking distance. The neighborhood is quiet.
Villa Rupeni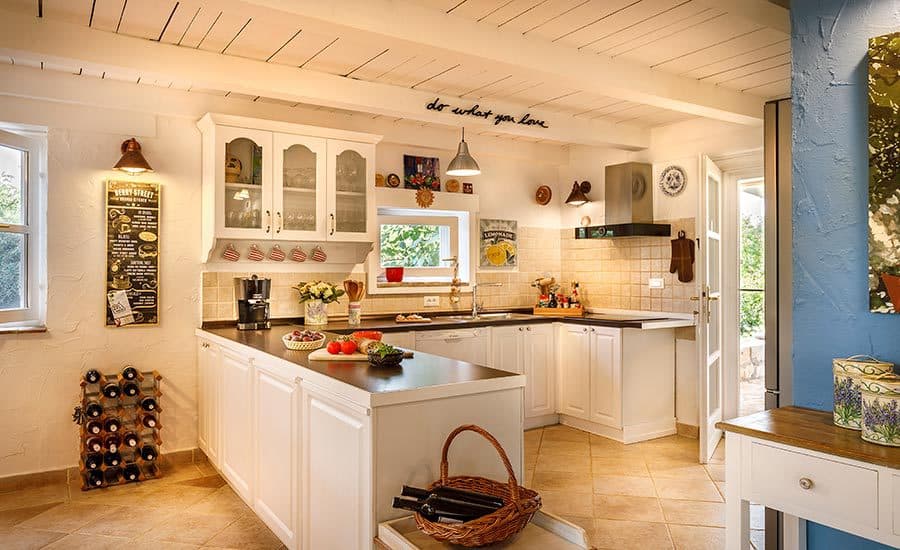 This is our own villa for rent in Porec. The villa is located in the village of Rupeni, 15 km from Porec. This 3-bedroom, 3-bathroom villa comes with a 32 m2 private pool, gated yard, beautiful garden, secluded location, and overall peace and quiet.
Frank's Place
Our own apartment to rent in a small village Mugeba, located just 5 km south of the old town, and less than 2 km from the nearest beach. The apartment is fully equipped, has a balcony with a view, private parking, and the comfiest bed you can imagine.
Further reading
If you have any questions or comments about things to do in Porec, leave them in the comments below.